Posted Date
August 31, 2022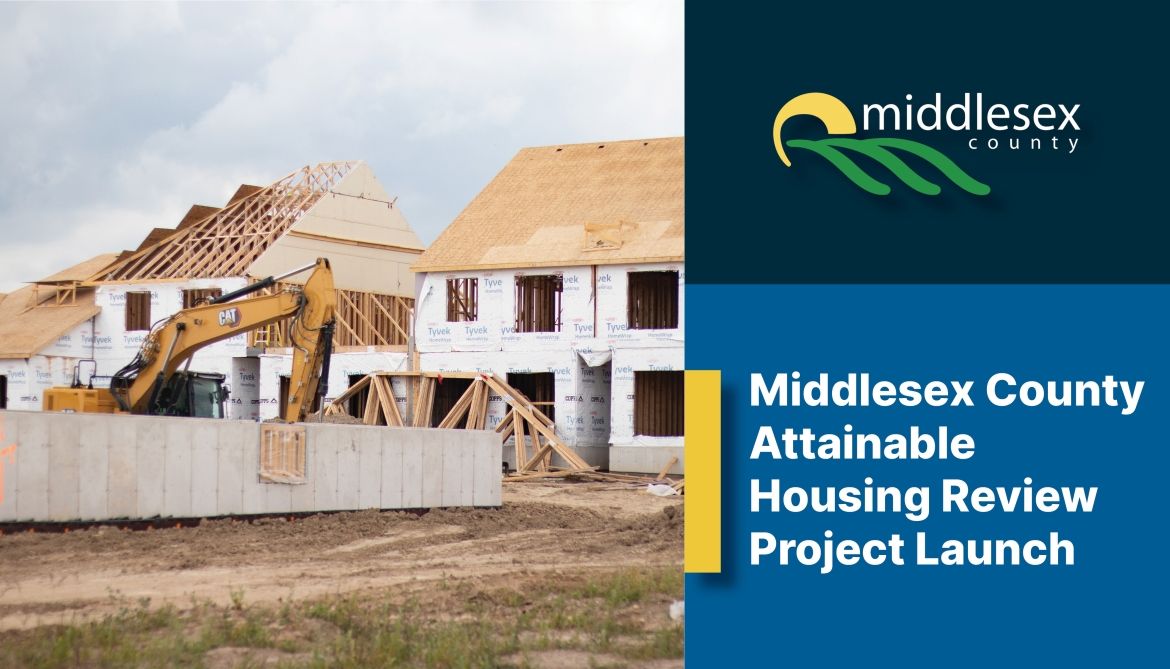 FOR IMMEDIATE RELEASE:
Middlesex County Attainable Housing Review Project Launch
MIDDLESEX COUNTY on August 31, 2022: Fundamental to creating healthy and inclusive communities is the availability of a variety of housing options to meet the differing needs of current and future residents. Similar to communities all across Ontario and Canada, Middlesex County is experiencing housing pressures due to changing demographics and market trends. 
Providing access to a range of housing forms, including attainable, affordable and accessible housing, is a priority for the County.  In order to better understand the current supply and demand of housing across the County and develop strategies aimed at ensuring a broad array of housing options are available to meet the full spectrum of needs of residents in Middlesex, the County is undertaking an Attainable Housing Review. 
We are currently in the first phase of the project, and, over the next several months, we will be seeking input on what's important to residents and stakeholders, and what are the current and future housing needs of residents across the full housing continuum. 
It is anticipated that the review will take approximately seven months to complete with a final report to be presented to Council in January 2023.
Let's Talk Housing! Current Engagement Opportunities
Our first phase of community engagement will be kicking off in September with multiple engagement opportunities being offered. During this phase of engagement, we would like to hear from local residents and stakeholders on the current housing needs and gaps, and what is important in moving forward and ensuring all residents' housing needs are met.
Middlesex residents are invited to share their feedback through a community survey or participation in a community round table. The survey will be open until September 23.  Round Tables will be held in September both in-person and virtually. Registration is encouraged.
To learn more about the project and opportunities to participate please visit: https://middlesex.ca/living-here/attainable-housing-review
-30-
Middlesex County is an innovative, well-run organization offering high-value programs and services to the best community in which to live, visit, and do business in Southwestern Ontario. The County serves a vibrant, growing community of 78,000 people and offers a great place to call home, offering an exceptional lifestyle, a wide variety of local attractions, and a wonderful sense of community.
MEDIA CONTACT:
Middlesex County
Media Relations Legislative Services Division