Posted Date
January 20, 2023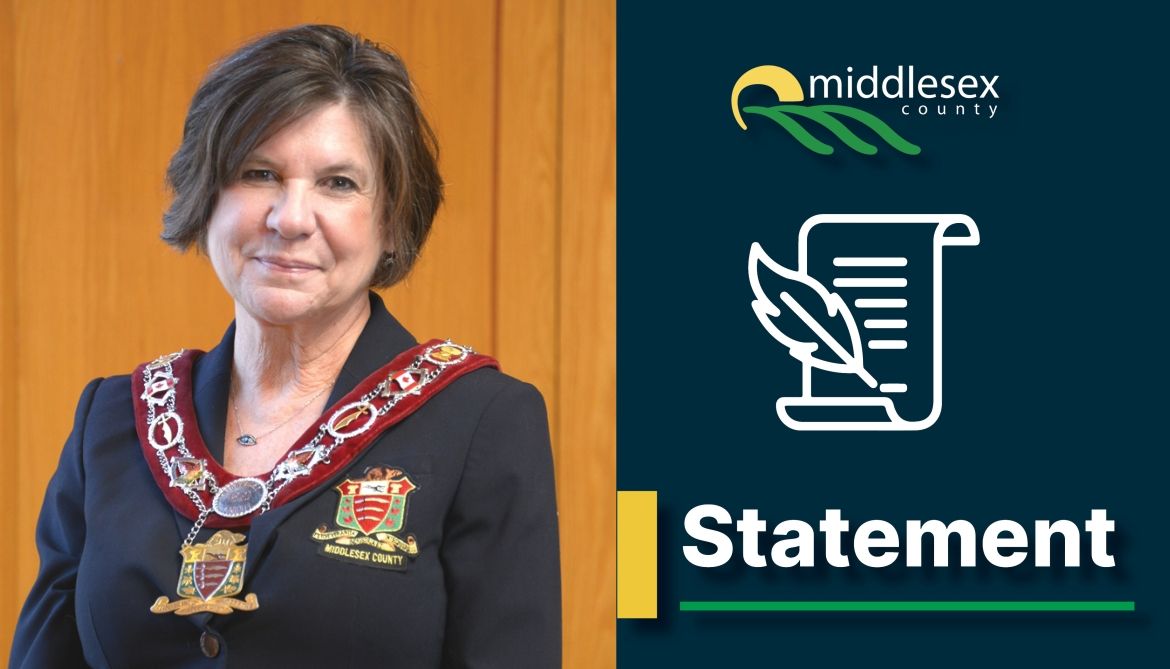 MIDDLESEX COUNTY: On January 20, 2023, Warden Burghardt-Jesson issued the following statement regarding the expansion of the Learn and Stay grant made by Premier Doug Ford who was joined by Health Minister Sylvia Jones and Minister of Colleges and Universities Jill Dunlop:
It was a privilege to host Premier Doug Ford, Deputy Premier and Minister of Health, Sylvia Jones and Minister of Colleges and Universities, Jill Dunlop, at the Middlesex-London Paramedic Service Headquarters earlier today. The announcement of provincial plans to further expand the Learn and Stay grant to include individuals enrolled in nursing, paramedic and medical lab technology programs is welcomed news to the County, our partners at the City of London and our local healthcare and post-secondary institutions. This fantastic initiative will have a meaningful impact on our communities, while helping to address the critical labour shortages in local hospitals, long-term care homes, and other healthcare facilities.

As the provider of paramedic services in Middlesex-London, Middlesex County is committed to working in partnership with the Province and the City to improve our healthcare system and to address some of its most pressing issues including
ambulance offload delays and increased call demands.

I can assure residents that we are continuing to have discussions about innovative and out-of-the-box programs aimed at alleviating strains on the 911 system in the Middlesex-London region. Initiatives like Treat and Refer, are key to making sure that the bottlenecks we are seeing in emergency rooms are addressed and we are confident that we will see announcements on these initiatives soon.
– Warden Cathy Burghardt-Jesson.